Car Air-Space Sanitiser from Microbial Solutions UK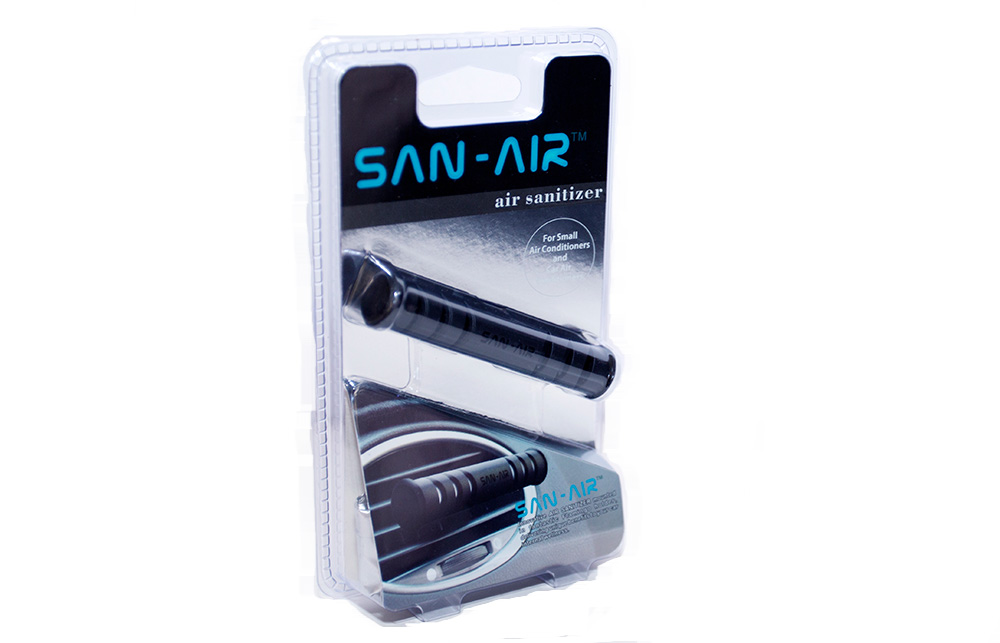 Dramatically Reduces Odours Simple and safe for fresh & hygienic air in your car.
Car Air-Space Sanitiser
Easy to use – Attach SAN-AIR™ Car Air-Space Sanitiser to an air vent in your car and allow the vapour to blow around and eliminate odours, including tobacco smell.
SAN-AIR is made in Australia from 100% organic ingredients and essential oils and is safe to use even around pets and children This product is long lasting – will last for up to 4 weeks in your car.
For best results, ensure good air flow around SAN-AIR. No overpowering fragrance, just good, clean air. Purchase one or two or in convenient boxes of 12.
Price: £15 Plus Delivery
To order call us on 07971 159962